Taking as a sister city the city of Brownsville, Texas and on the other side the warm breeze of Baghdad beach. Matamoros, Tamaulipas is a city rich in culture that offers its visitors a combination of unique possibilities.
Hotel Jardín is a haven of tranquility and elegance in one of the most dynamic cities in Mexico.
WHAT TO DO IN MATAMOROS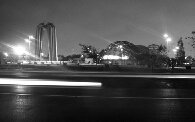 RECOMMENDATIONS
Some of our recommendations to start exploring this city filled with interesting places.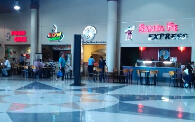 THINGS NEAR THE HOTEL TO GO WALKING
Just a few blocks from the hotel, Plaza Fiesta and Plaza Real that have all kinds of stores.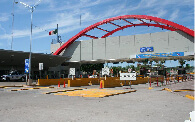 REASONS TO VISIT MATAMOROS
Matamoros Tamaulipas offers a wide variety of possibilities for either business or pleasure visits.
THINGS YOU CAN NOT MISS
BALLET FOLKLORICO
The Folklorico ballet gives free performances when it is not touring the world sharing our traditions through dance.
REGIONAL MUSEUM OF HISTORY
The Regional History Museum offers its visitors more than 4000 articles of the history of Matamoros and Tamaulipas.
MUSEUM OF CONTEMPORARY ART OF MATAMOROS
The Regional Museum of Art also offers courses in plastic arts, music and visual arts.
BAGDAD BEACH
On this beach just 25 minutes from Matamoros you can do water activities such as fishing or swimming and you can also take advantage of its dunes to go on ATV rides. The place has palm shelters, pool, showers and restaurants so you can enjoy its soft sand and relax. It is also on this beach that the Festival del Mar takes place every Semana Santa where there are artistic representations, a sand sculpture contest and much more.